WORK WITH ME
I'm delighted and excited to offer you these unique 1-1 coaching/healing experiences for you to:
get out of overwhelm and stress... so you can feel more calm and relaxed


stop feeling like you're juggling or playing catch-up all the time... so you can have more freedom and enjoy your life more


stop neglecting yourself... so you can feel happier and healthier


no longer feel like you have to say "yes" to everyone and allow other people to take up your time... so you can put yourself at the top of the list


recharge your batteries so you can stop being drained and run down... and start feeling more energetic


get out of overdrive and off the rollercoaster of "to do"... so you can stay in the flow and have more fun
... and more!
Because when we change one area of our life, it affects other areas as well -- including our loved ones!



Matrix Healing for Body, Mind, Heart and Soul
This session is ideal for the woman who feels pulled between work and family without time for yourself.
This 40-minute healing session guided by Divine (Universal Source) energy will help you release stress from levels of body, mind, heart and soul, and reconnect you with your spiritual core. You will experience a new dimension where healing past, present and future is possible. Devora will support you to feel more relaxed and aligned, grounded and empowered from a place of calm, peace and freedom. You will leave with an inspiring new mindset and an action plan so you can take steps towards feeling healthier and happier.
"I really appreciate the amazing session -- Thank you!
I've successfully been fully present with my kids...! I had a total Aha moment and have received a sense of peace from my revelation... It has lit a spark in me that I needed. You have a beautiful gift ....the world needs you! THANK YOU THANK YOU THANK YOU!"

Jen Ilonze, Outsourcing Strategist
"Devora Gila, so many of us are in need of real breakthroughs right now, and you have what it takes to facilitate that for people in very deep and meaningful ways. The energetic support you provided behind the scenes for my Quantum Healing webcasts definitely was a "secret weapon" that helped to catalyze the experience that so many of my listeners had the experience of being uplifted and awakened to new possibilities just by virtue of being on the calls.
Thanks for being one of my "secret weapons" - and may your light continue to shine even bigger and brighter, to help facilitate quantum change for all of the people you are meant to serve!" Shifra Chana Hendrie, Founder, Gate of Unity
---
VIP Day Breakthrough Experience
In this powerful half-day session guided by Divine energy, you'll get clear on the level of stress you are experiencing and how close you may be to burning out. You will learn how to find more time and energy for yourself. You will reconnect with yourself and your voice by tuning into relaxing, healing experiences that will leave you feeling more peaceful, balanced and recharged.
Typically within a four-hour block of time, together we'll identify, unblock and heal stuck limiting belief patterns that have led you to feel run down and drained. We'll clear out energy blocks so you can feel more energized and empowered. You will create unique mindsets to align you with the changes you desire.
You'll walk away with a plan that creates space in your schedule so you can keeping connecting to your "happy place" and feel more flexibility and freedom to take care of yourself.
By the end of the session, you'll feel more connected, empowered, inspired and motivated to put yourself at the top of the list. You will walk away with new mindsets, tools and inspiration to be happier, less stressed, and have steps in place to be in the flow of your life. Includes Exquisite Client Care System* for 30 days.


"Before Devora's coaching, I was working very hard, but that's just it, everything was so hard. Devora's compassionate and focused questions made me realize how much pain I was forcing myself through. She helped me come to grips with my need to change. I realized it wasn't about quitting, it was about making adjustments to realign, to feel more flow and enjoyment. Now I have naturally found my path - and it feels so right, and so much easier. Thank you!" Karen Carlson, Videographer/Coach
"One of my biggest takeaways from my session with Devora was being more 'me', being more genuine in my interactions with others. Without having Devora to see the bigger picture for me and offer alternative ways to view the situation, I probably would have continued to be angry with myself and try to force things.
As a result of that shift, I've been able to enjoy my conversations with people more and focus on being present, especially when meeting new people. And by being simply me, I've had a couple individuals sign up for a couple of my services since. I am more at ease, willing to just let things grow and develop as they will." Melissa Valdellon, Energy Healer
"Get Aligned" Jumpstart Package
Typically over a 3-month period, this program will help reduce your stress and avoid burning out. WIth help from the Divine, Devora will guide you to identify, unblock and heal stuck limiting belief patterns that have been preventing you from feeling free and in alignment.
You'll start releasing energy blocks that have been keeping you stuck, so you can feel more energized, positive and free. You will create unique mindsets to pull you forward with accountability along the way as you start creating new habits for your life.
Includes Exquisite Client Care System*
"Devora Gila's coaching is the connective tissue that aligns all I've ever learned and known with my ability now to incorporate positive behavioral choices in all aspects of my life." Heftziba Chase, Homeopath
"More Balance" Package
Typically over a 6 month period, Devora will use Divine guidance to help you to avoid becoming chronically ill by reconnect to yourself and your voice -- so you can feel more balance and alignment in the different areas of your life. You'll learn to value yourself more and stop self-sabotaging patterns, whether feeling guilty for taking time to yourself, or letting the driven part of yourself take over. You'll gain the emotional tools and create mindsets to help you reduce stress and be more relaxed, so you can go with the flow and feel more flexible and free.
Feeling positive and happier will come to you more naturally. Your relationships will strengthen and you will feel more fulfilled and enjoy life more.
You'll learn how to integrate taking care of your family into your life and work or business the way that works best for you.
Highly recommended also for those recovering from chronic illness under the guidance of a medical practitioner.
Includes Exquisite Client Care System*
.
"Devora's coaching transcends the typical, bringing sound and chanting and celebration of all that I am into light. And for that, I am eternally grateful. If you are a mother who puts herself last, do yourself a favor and talk to Devora Gila Berkowitz." Carol Williams, Productivity Coach
---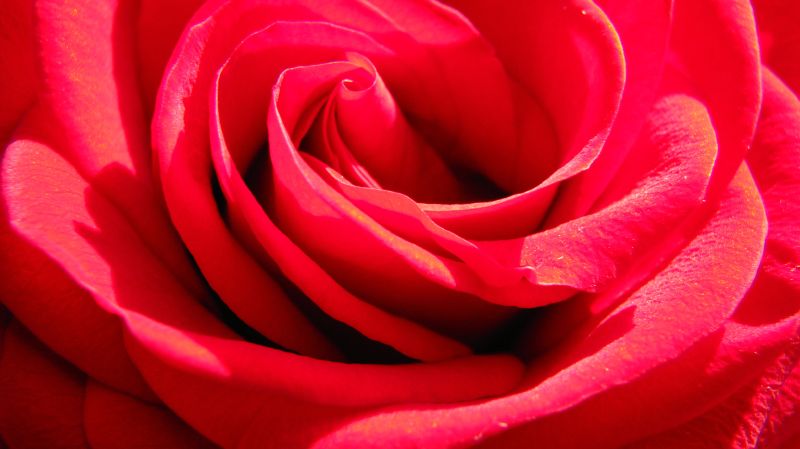 "I didn't get enough sleep last night, but I rushed to get myself ready to meet with you. These sessions are sacred. You are saving my life!" Anonymous
"Total Transformation" Package
Imagine living your best life, having time for your self-care and being able to spend quality time with your family even with a full-time job or while running your business. Have more freedom and feel more energetic. You will be amazed at observing yourself evolve over time as you transform yourself physically, mentally and emotionally while tuning deeper into your spiritual connection.
Since making positive changes and lasting results takes commitment and accountability, Devora is ready to help you co-create with the Divine (Universal Source energy) to help you do what it takes to get you there.
You'll learn to be more connected to yourself and your loved ones, and be more in harmony with all aspects of your life. You will feel healthier, more grounded and balanced, and discover greater levels of well-being and happiness. In short, you will be living your best life.
Highly recommended also for those recovering from chronic illness under the guidance of a medical practitioner.
Typically takes 12 months. Includes Exquisite Client Care System* Includes private bonus sessions from guest experts. In addition, I faciliate a daily energy alignment from the Divine to accelerate your transformation.
"With Devora Gila's coaching and healing, I have experienced significant changes in my life and business this past year. I've gained understanding on how to move forward. I have a roadmap how to bring it all back into line. I'm grateful to be doing what I love in the Land of Israel. I've doubled my income this past year. After working with Devora Gila on compassion for myself and others, I was able to get my son diagnosed and find a school where he is now happy and succeeding. My husband and I have improved our communication as well.
Finally, I have gained a lot of insight into who I am. I know myself a lot better, and I am learning to accept myself more. In the coming year, my goal is to integrate my health, family, life and business to feel more balanced. I want to continue being connected to who I am and nourish that. I'm looking forward to continuing our work together." Yael Enkin, Artist
---
*All Programs (except single Healing Session) include my "Exquisite Client Care" System:


Coaching/Healing sessions typically within the first three full weeks of the month to allow for processing and implementation.


Call Strategy tool that helps you prepare for our call, to get us completely focused, so that you can derive the most value from your session.


Post-Session Recap tool for immediate accountability and insight,

to let you fully integrate your coaching experience and important take-aways from the session, so you can create new habits more quickly




Access to Coach in an online client log between sessions for 'just in time' coaching, where you can communicate your challenges, questions, breakthroughs and successes so you can keep the momentum going


Private Client Portal to keep all of your notes, forms and correspondence organized for your convenience so you can retrieve what you need to get better results faster


Additional Resources – Any exercises, tools, templates, etc, for added benefit on your personal growth journey.



A unique opportunity if you are ready to transform your life -- and impact the lives of those you care about.



Working with Devora may be for you if you:
are willing to do what it takes to feel more aligned physically, mentally, emotionally and spiritually

take responsibility for your life and the choices you make

are excited about transforming your life


This is NOT for you if you:
would rather make excuses than do what it takes to change your life

are not willing to be resourceful

do not show up and do the work
>>> Not sure which choose is the best fit for you?
Click here for an Exploratory Call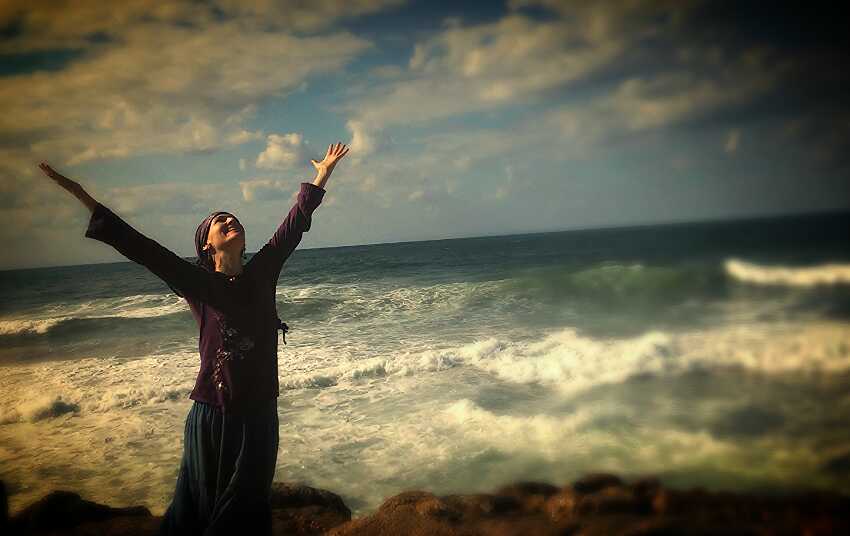 I will help you transcend what's blocking you from moving forward from finding time for yourself and creating the energy you want in your life and business. I'll help you tune into your intuition and align with your truth. You will express yourself and connect your energy with your power... so you can affirm your desires and achieve your dreams.


We'll work together so that you can connect with your inner self and find your voice. I'll help you transcend past hurts so you can accept yourself on all levels. Divinely-guided healing works together with coaching as a catalyst for new possibilities to accelerate the results you want for your life and business. As a result, you will experience breathtaking synchronicity, shifts and powerful changes in your life.
>>> If you are ready to have more time and energy to be happier and healthier, fill out a quick application here.